The U620L 4G USB Modem from Verizon must be activated in a PC or Mac computer before it will work in a Meraki router.
As of 8/15/2016, it has not been determined if we will do this in-house or have each customer do it.
NOTE: BEFORE STARTING, MAKE SURE THAT THE PC/MAC YOU ARE USING IS NOT CONNECTED TO ANY OTHER INTERNET SOURCE! TURN OFF WIFI AND/OR UNPLUG ETHERNET!
After un-boxing the modem and inserting the SIM card (if not already inserted), follow the steps below:
Connect the USB modem to the computer.
Once the LED Status Indicator starts blinking green, launch a web browser then navigate to://my.usb (IP address 192.168.1.1).
 Only the customer with the installed modem and an active connection (as indicated by the status indicators) can access the web portal.
Click Connect (located along the top).
 It can take up to 2 minutes to connect. If you get a message that the device is not responding, allow time for the device to complete the connection.
Once connected, make sure that the computer you are using can browse out to the internet using only the 4G connection.
Run a speedtest (http://www.speedtest.net) and make sure speeds are usable/good!
Device overview photo: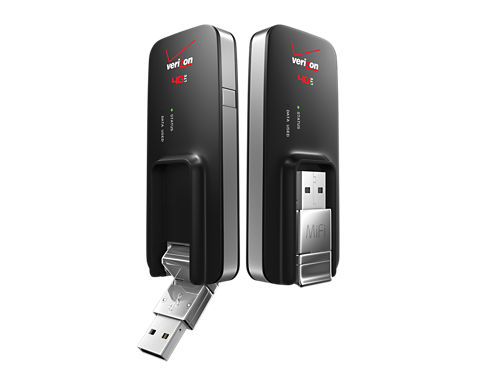 SIM card slot: